The first step to obtaining financial aid is to have an active application on file. Prospective students are encouraged to consult with our admissions team by completing the form on this page. We're dedicated to helping you on your way to achieving your degree and exploring financial aid options.
At MSPS we are committed to helping students of all backgrounds afford an education and graduate with minimal loans. We offer a number of scholarship programs and work closely with the Office of Financial Aid to ensure that costs are manageable for each student.
MSPS Contact: Financial Aid at 202-319-5307 or metropolitan@cua.edu
MSPS Undergraduate Scholarships
Sheehy Scholarship: The Sheehy Scholarship is endowed by Dr. Vincent A. Sheehy, a Catholic University's  Alumnus and prominent Washingtonian. The Scholarship is designed to assist non-traditional students complete their first undergraduate degree and is exclusively for MSPS students. Students who wish to be considered must apply each academic year. Award amounts vary based on these criteria: financial need, Catholic University's course success (GPA), and academic progress (total number of credits completed). Since its inception in 1993, over 1200 MSPS students have benefited from Dr. Sheehy's generosity and dedication to the mission and vision of The Catholic University of America. Please see the application form for more information on this prestigious scholarship.   Application available here.
Community College Transfer Scholarship: Please contact an Admissions Counselor for the application form.
At MSPS, tuition is charged per credit and is discounted from the general undergraduate Catholic University's rate. Most students take at least six (6) credits per semester (minimum number to be eligible for financial aid and scholarships). For a full listing of tuition expenses and fees, please visit our Admissions and

 

Financial Aid page

.

Bachelor's to Master's Scholarship: Click here for more information.
MSPS Graduate Scholarships
Alumni Scholarship for MSPS Graduate Students. Any new MSPS student who completed a bachelors degree at MSPS will be eligible to earn a MSPS Alumni Scholarship. To apply, please complete an MSPS Alumni application obtained from your admissions counselor and email it to metropolitan@cua.edu. Students selected to receive the alumni scholarship will receive an email from the Graduate Advising Department.

DC Futures
In partnership with The Office of the State Superintendent of Education, qualified Washington, D.C. residents can receive a DC Futures full scholarship toward earning a degree. A limited number of scholarships will be awarded on a first come, first serve basis. Find out if you are eligilble by taking these 3 simple steps.
FAFSA and Federal Aid
A FAFSA must be completed to qualify for federal financial aid or any MSPS scholarship programs. The federal government offers a number of grant and loan programs including but not limited to: Pell Grants, Perkins Loans, subsidized and unsubsidized Stafford Loans, and GraduatePLUS loans.
Child Care Subsidy
Special Opportunities for Groups
Yellow Ribbon Program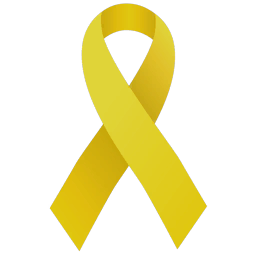 The Catholic University of America's Metropolitan School of Professional Studies is now a Yellow Ribbon Program participant!

Learn more about Yellow Ribbon Program and the GI Bill® benefits.
GI Bill® is a registered trademark of the U.S. Department of Veterans Affairs (VA). More information about education benefits offered by VA is available at the official U.S. government Web site at https://www.benefits.va.gov/gibill.
State Financial Assistance Resources
Free Scholarship Search Sites
Note: These websites are suggestions for places to start your search.
Additional Resources