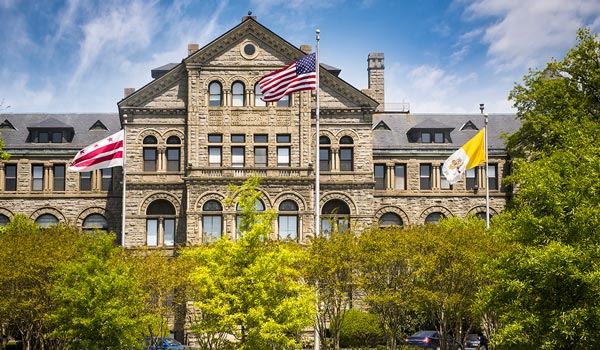 Program for employees of the District of Columbia government
The Metropolitan School of Professional Studies at The Catholic University of America offers generous tuition discounts for employees of the District of Columbia government. Through this partnership, the District's valued civil-service employees can complete career-building coursework in fields as varied as human resources, project management, information technology, and social services management. Undergraduate degrees, graduate degrees, and certificates are available.
District employees will pay no application fee when applying for admission to our programs, and they will receive an automatic 10 percent scholarship based on our published tuition rates. Other need- and merit-based and programs remain available too.
Our partnership with the District government applies to all of the Metropolitan School's for-credit degrees and certificates as well as to the Master of Science in Management degree that is offered in partnership with CUA's Busch School of Business and Economics.
Face-to-face courses are offered at our beautiful campus, located just steps away from the Brookland-CUA Red Line Metrorail station in Northeast Washington. Online courses are available for those who prefer the schedule flexibility offered by this mode of study.
We understand the unique practical and academic needs of adult workers. Our face-to-face classes are held at night, convenient for working adults who seek to advance their careers. Our classes focus on building practical knowledge that you can immediately use in the workplace. And we provide access to touring and coaching that will help you succeed academically.
We admit new students for fall, spring and summer semesters, so apply now. Call 202-319-5256 to speak to an admissions counselor.