March 14, 2019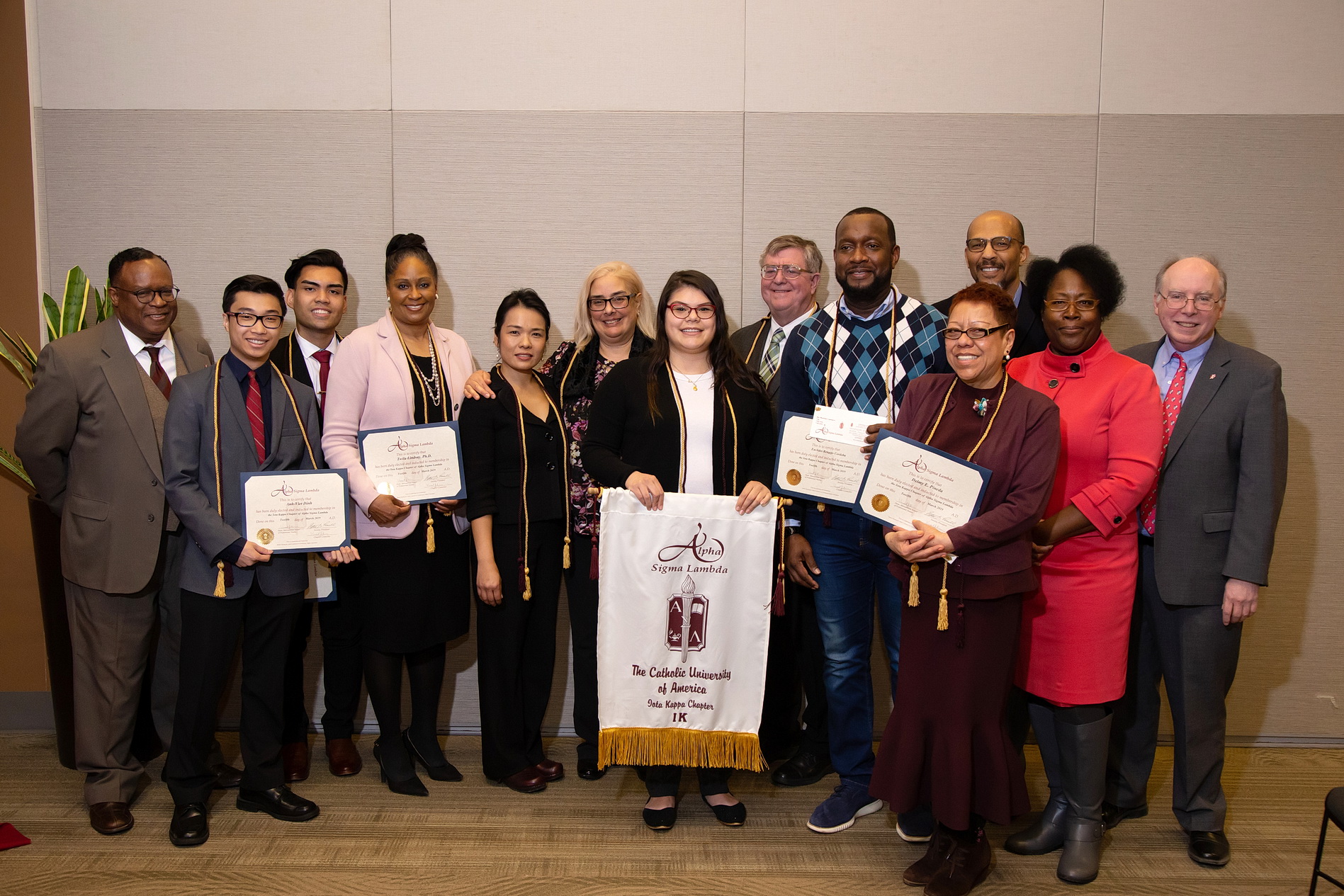 The Metropolitan School of Professional Studies at The Catholic University of America on March 12 inducted eight outstanding undergraduate student and recent graduates into the Alpha Sigma Lambda Honor Society, the honorary society for nontraditional students.
Congratulations to Paula M. Blackwell, Cristina Burgos, Euclides Rengifo Cordoba, Anh-Viet Dinh, Erika Maria Herrera, Delmy E. Pineda, and Theodore Rumingan, as well as honorary faculty inductees Dr. Roy Littlefield and Dr. Twila Lindsay. We are so proud of all of you!
"You are so special," Dr. Littlefield, an historian and the executive vice president of the Tire Industry Association, told the inductees during the ceremony. He praised them for "making every sacrifice that he or she can to continue to grow." Noting the many challenges that working students must handle in order to pursue an undergraduate degree, Dr. Littlefield said, "You are here because you care."
Thanks to our previous faculty inductees Dr. Mary Roary, Dr. Eric Fontaine and Dr. Larry Robertson as well as Rev. Jude DeAngelo OFM Conv. for their key parts in the ceremony.
Related News