September 15, 2018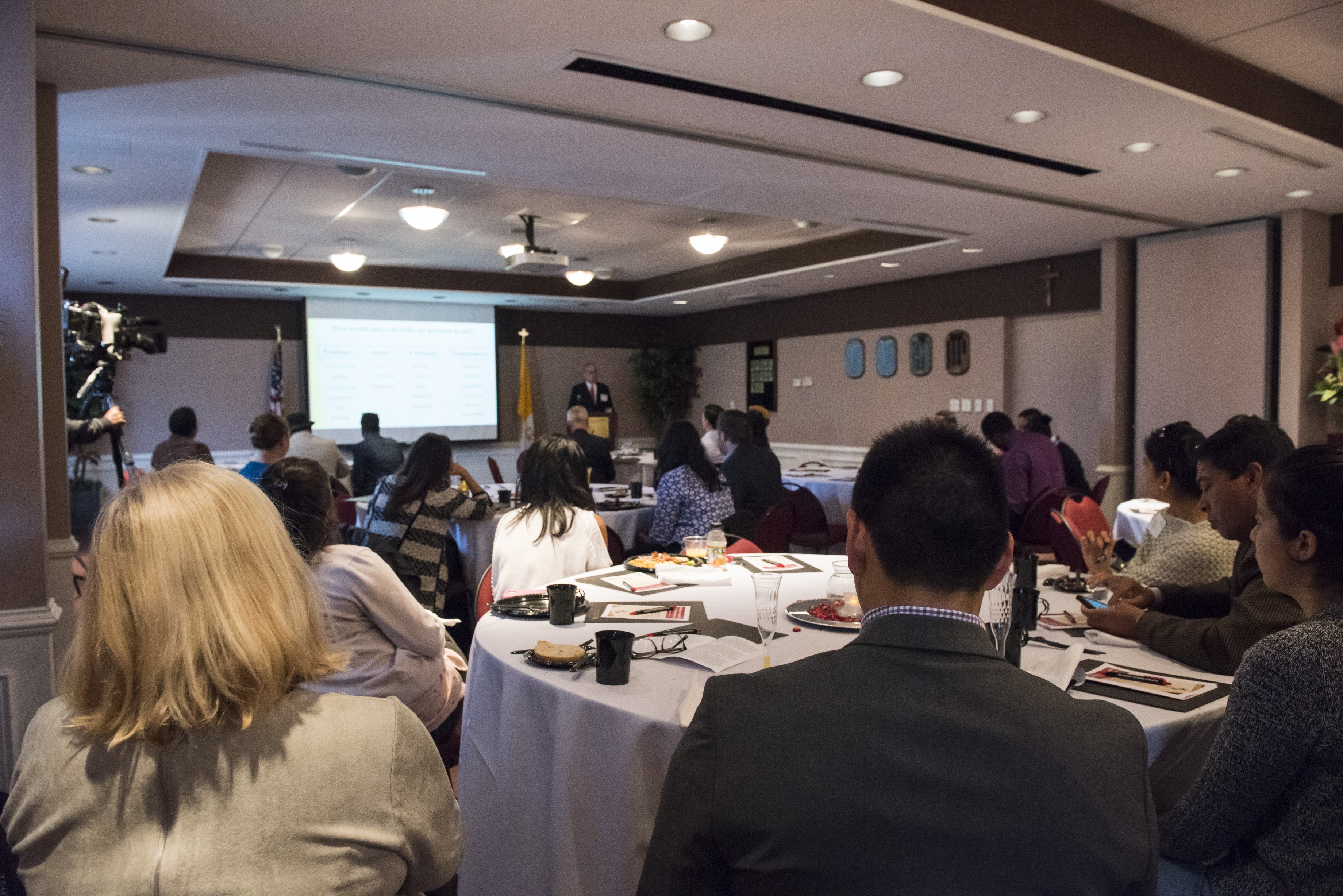 Alumni are invited to come to campus to participate in our next networking luncheon on Saturday, October 20, on the theme of "Business, Technology and You."
The event - part of the university's Cardinal Weekend celebration - will feature alumni, current students, and faculty and staff from the Metropolitan School of Professional Studies. After a buffet lunch in the Pryzbala Center's Great Hall during which participants will be encouraged to get to know one another, a keynote speaker will explore the event's theme. Then several breakout sessions will be offered.
The event will run from noon to 3:30 p.m. and will be free to attend. More details are forthcoming, but mark your calendar now!
Related News