September 17, 2018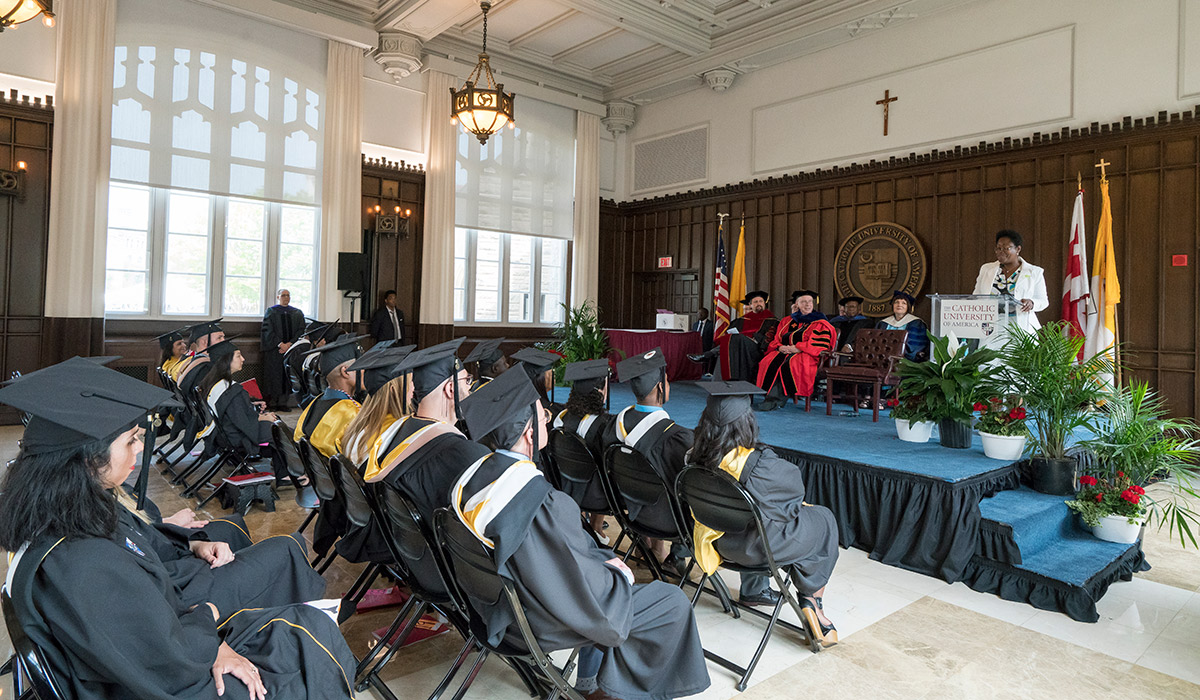 Dwight Clayton MSM '15 has been named Senior Insider Threat Analyst, Office of Secretary of Defense for Intelligence at DELTA Resources, Inc.
Lizzthalia Del Valle MSM '15 is now Lead Accountant at the National Oceanic and Atmospheric Administration.
George E. Empty III MSM '16 is now a second lieutenant at U.S. Air Force Space Command in Los Angeles.
Maura Johnston MSM '18 has been appointed the first full-time assistant coach in the history of field hockey at Stevens Institute of Technology
Christian Schmid MA-HRM '16 has been promoted to senior benefits and compensation analyst at Lannett Company in Philadelphia.
Andre Swann MSM '14 is now Senior Analyst-Third Party Oversight at E*TRADE.
Share your news and notes with us at metropolitan@cua.edu
Related News