August 09, 2017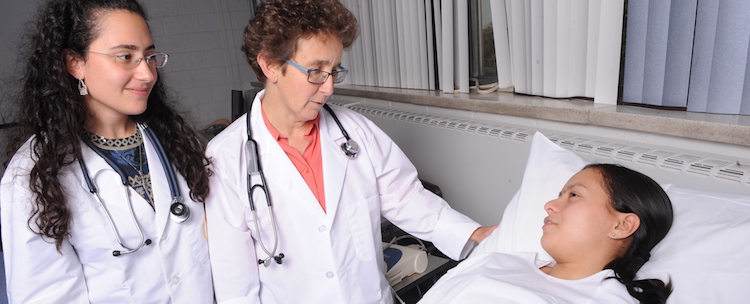 The Metropolitan School of Professional Studies has launched a series of noncredit online classes in Spanish that aim to help English-speaking medical professionals better communicate with Spanish-speaking patients.
The Spanish for Health Professionals Certificate consists of four online courses that can be taken in any order: Medial Spanish Essential, Medical Spanish Informative, Medical Spanish Communicative, and Cultural Competence in Health Care. An optional eight-day international clinical practicum also is available.
Many healthcare professionals will find the skills taught in the courses extremely useful. You will expand your skill set to better serve Spanish-speaking patients and their families in a linguistically and culturally competent manner. The program stresses sensitivity to and respect for cultural and ethnic diversity in health care settings.
Related News