May 05, 2017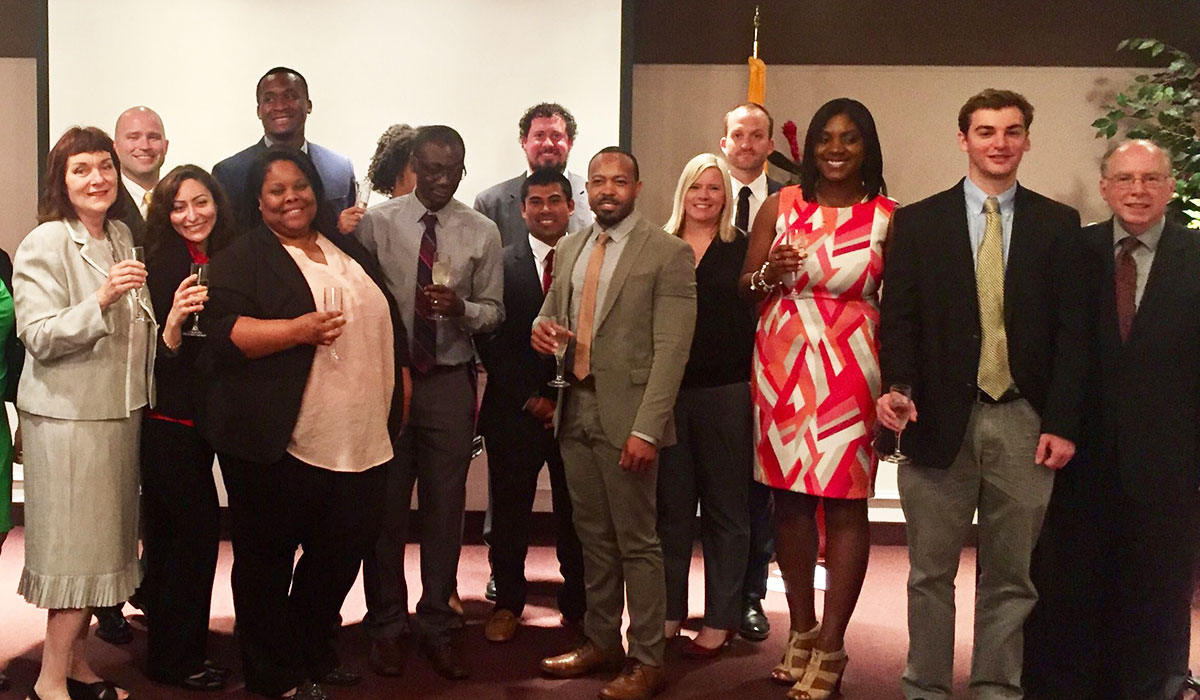 The graduating class of the Masters of Science in Management program at the Metropolitan School of Professional Studies on April 28 presented their amazing capstone projects before an audience of students, faculty, alumni, family and friends. Celebrating their achievement with a well-earned champagne toast.
Among the wide range of subjects covered were medicare fraud, substance abuse in retail business, diversity, managing millennials, and effective communication in the workplace.  Each in their own way, these students have discovered ways to promote the common good and thus build the kingdom of God in a concrete way in the here-and-now.
Interestingly, the audience also learned about the academic research methods each presenter used for key conclusions drawn from the project.  Dr. Cheryl Wood, who has led the Capstone class the for the past two semesters, was the evening's lively moderator.
Related News