May 24, 2017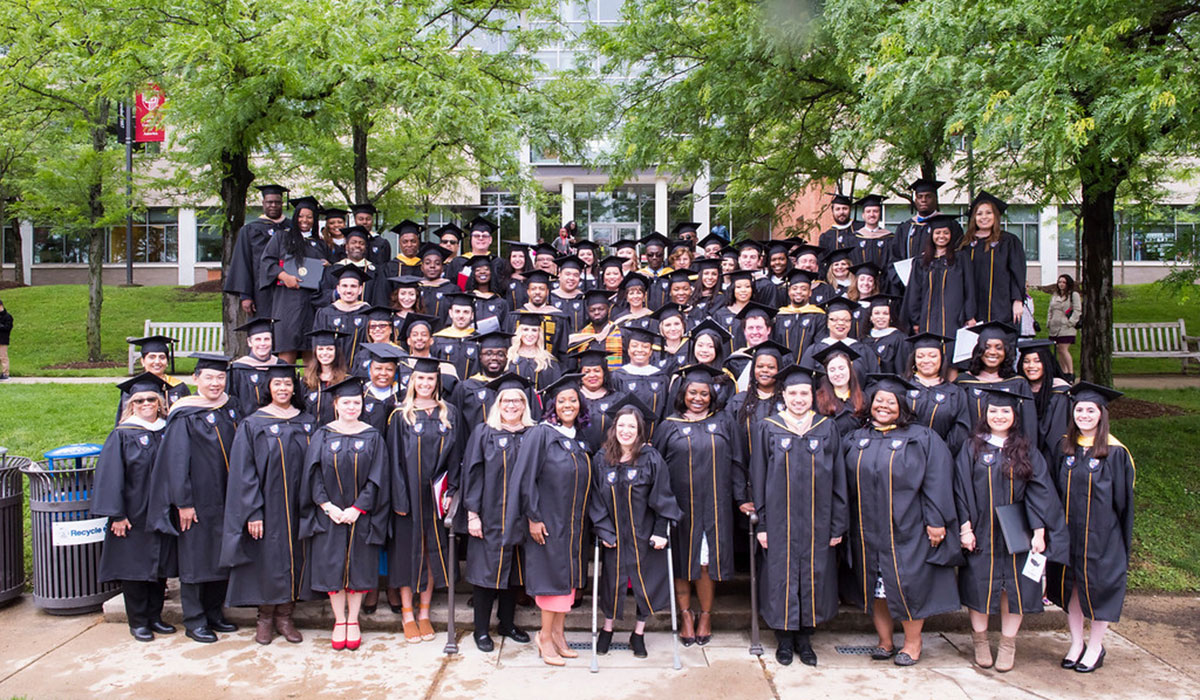 Under cloudy skies but with bright smiles, friends and family members cheered on 132 new graduates from the Metropolitan School of Professional Studies at The Catholic University of America during its diploma-granting ceremony on May 13.
The university-wide commencement ceremony had been canceled after a day of soaking rain and the threat of more, but the MSPS ceremony transpired with joy under a tent on the lawn in front of the university's law school.
Provost Andrew A. Abela conferred one Associate of Science degree, 14 Bachelor of Arts in Individualized Studies degrees,  6 Bachelor of Arts in Information Technology Degrees, 9 Bachelor of Arts in Management degrees,  27 Master of Arts degrees, and 75 Master of Science in Management degrees
Professor Dennis Austin was named the school's faculty member of the year.  Because he was travelling, Professor Cheryl Wood accepted the award on his behalf. "Denny wants all of you to know that he is deeply humbled and grateful," Professor Wood said, pointing out that Professor Austin is a champion of career advancement through adult education. "Take pride in your achievement and take joy in the results," Professor Wood said.
In addition, Ryelle Roddey, who was graduating from the Bachelor of Arts in Information Technology program, spoke in honor of the late Vincent A. Sheehy III, the school's long-time benefactor, who provided scholarships for many of those who received their diplomas that day.
"I am a three-time recipient of the Sheehy Scholarship, and those awards made it possible for me to stand before you today," Ms. Roddey said. "His kindness and vision for non-traditional students here at the university have made a great impact and helped propel many professional students in the District like myself."
After the ceremony, students and their well-wishers enjoyed a well-earned reception featuring champagne and live music. 
Related News