October 17, 2016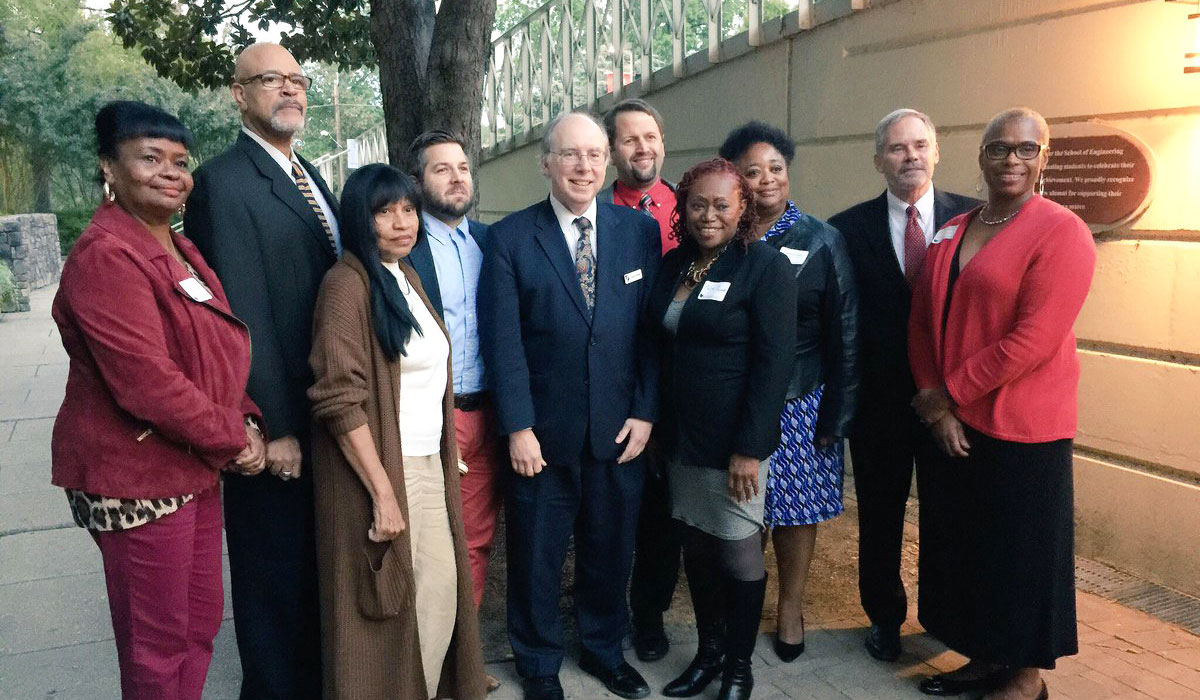 Alumni, faculty, staff, and current students of the Metropolitan School of Professional Studies gathered to toast one another and their alma mater during the school's first-ever Cardinal Weekend cocktail party on October 14.
Under a cloudless sky and a full moon, the attendees gathered on a garden patio near the entrance to Pangborn Hall. Over hors d' oeuvres, they fondly recalled their experiences at Catholic University and the Metropolitan School. 
University President John Garvey and Scott Rembold, the university's vice president for development, stopped by and chatted with the alumni as well.
Vincent Kiernan, the dean of the Metropolitan School, thanked the alumni for taking time to attend Cardinal Weekend and the school's reception. "It is so gratifying to meet the alumni of our school," Dr. Kiernan said. "Time and again, they tell me how much their experiences at Metro mean to them, even years after they have graduated. It's a wonderful reminder of the importance of the hard work done every day by our faculty and staff."
Related News