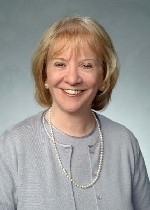 School
Metropolitan School of Professional Studies
Dr. Jacquie Hamp is an educator, coach and consultant with particular expertise in leadership development, organizational development and human resources development strategy.  From 2006 to 2015 she held the position as the Senior Director of Leadership Development for Goodwill Industries International in Rockville, Maryland. Jacquie has been an Adjunct Professor at the Metropolitan School of CUA, since 2006, teaching courses in leadership, organizational development and organizational behavior.
Jacquie has a MS degree in Human Resources Development Administration from Barry University.  She holds a Doctor of Education degree in Human and Organizational Learning from the Graduate School of Education and Human Development at George Washington University.  She holds certificates in Executive Coaching from Georgetown University, in the Practice of Teaching Leadership from Harvard University and holds the national certification of SHRM-SCP. 
Jacquie has been invited to speak at conferences in the United States and the United Kingdom on the topic of how women learn through transformative experiences and techniques for effective leadership development in the social enterprise sector. In 2011 Dr. Hamp was awarded the Strategic Alignment Award by the Human Resources Leadership Association of Washington DC for her work in the redesign of the Goodwill Industries leadership programs in order to meet the strategic goals of the organization. In 2016 the staff and students voted to award her the Outstanding Professor Award from The Metropolitan School at The Catholic University of America.