Certified Financial Planner. 7 Classes Completed In Less Than 1 Year.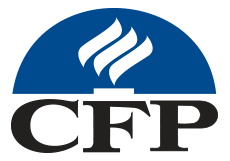 Join us on October 10 from 2:00 PM-3:00 PM EST for an informational webinar about the CFP Test Preparation Course. Reserve your spot now!
Prepare to sit for the Certified Financial Planner Certification Exam. We are now offering this course for the exceptional value of $4950 (compared to similar program costs of $7199).
Study on your own schedule with our convenient online courses.

The annual mean wage earned by financial planners in 2017 was $135,770 in the District of Columbia, $105,150 in Maryland and $123,730 in Virginia.
In these confused economic times, financial planners help individuals make informed decisions about personal financial issues such as saving for retirement, advancing their family's economic security through life insurance, and managing the complexities of income taxes.  Planners holding the Certified Financial Planner certification stand out from other planners because of their demonstrated skill in devising financial plans that serve a client's best interests.
Become a Certified Financial Planner in order to: 
Make an impact helping families manage their finances and prepare for the future. 

Set yourself apart professionally as an expert in the field

Build your future by using your valuable expertise while achieving personal gratification and earning financial rewards. 
What jobs can I get?
Wealth Advisor
Financial Advisor
Client Relationship Manager
Financial Planning Associate
Catholic University's CFP courses will provide you with state of-the-industry insights from practicing financial-planning professionals into the increasingly complex financial services industry and how it affects individual clients and their families.  When you complete our program, you will be equipped to help individuals and families from a variety of personal circumstances make well-informed, life-changing decisions about issues such as retirement, insurance, taxes, estates, and college planning. You will be well positioned to empower those clients to take control of their financial destinies and chart courses for themselves and their families to fulfill their personal goals through financial stability.
Employment prospects are bright for personal financial planners. The federal government's Bureau of Labor Statistics that the United States will add more than 40,000 job openings for financial planners between 2016 and 2026, a much higher rate of growth than for other occupations. The career is well paying in addition to personally satisfying.
Preparing for the CFP exam
The CFP Board, an independent body that grants the CFP credential, requires most individuals to complete a rigorous program of study on financial-planning topics before they can take the certifying examination for the credential.  The CFP Board has approved Catholic University's seven CFP courses as satisfying this educational requirement. (Those seeking the credential must meet other qualifications in education, experience and ethics. More information on the CFP credential in general can be found at the CFP Board web site.)