Offered in partnership with the Society for Human Resource Management (SHRM), the curriculum provided in the SHRM Essentials of HR is designed by global subject matter experts and incorporates six key topics from the SHRM Body of Competency and Knowledge™ (SHRM BoCK™). Our course is designed to help you learn and retain the material effectively and efficiently by combining learning materials with expert instruction and peer discussion.

The Catholic Unviersity of America program offers you a strong foundation to advance your HR career.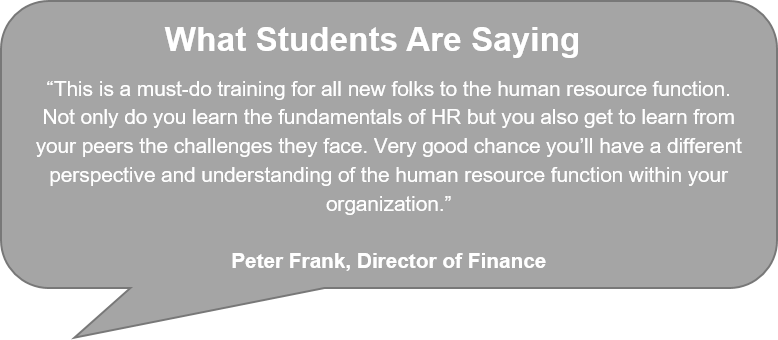 Who Should Enroll In This Course?
Designed as a thorough introduction to HR basics, the SHRM Essentials of Human Resources course provides a solid foundation in human resources concepts and is effective training across multiple job responsibilities and career paths.
New and junior HR practitioners who need to increase their knowledge base
Small business owners or office managers who perform the HR function for their company and business managers who want to learn basic HR best practices to avoid costly litigation
New or experienced managers interested in learning more about employee management skills
Representatives selling or supporting HR systems and services
International HR personnel wishing to increase their knowledge of U.S. HR practices
Job seekers who are investigating HR as a new career option or want to enhance their resume with HR skills