---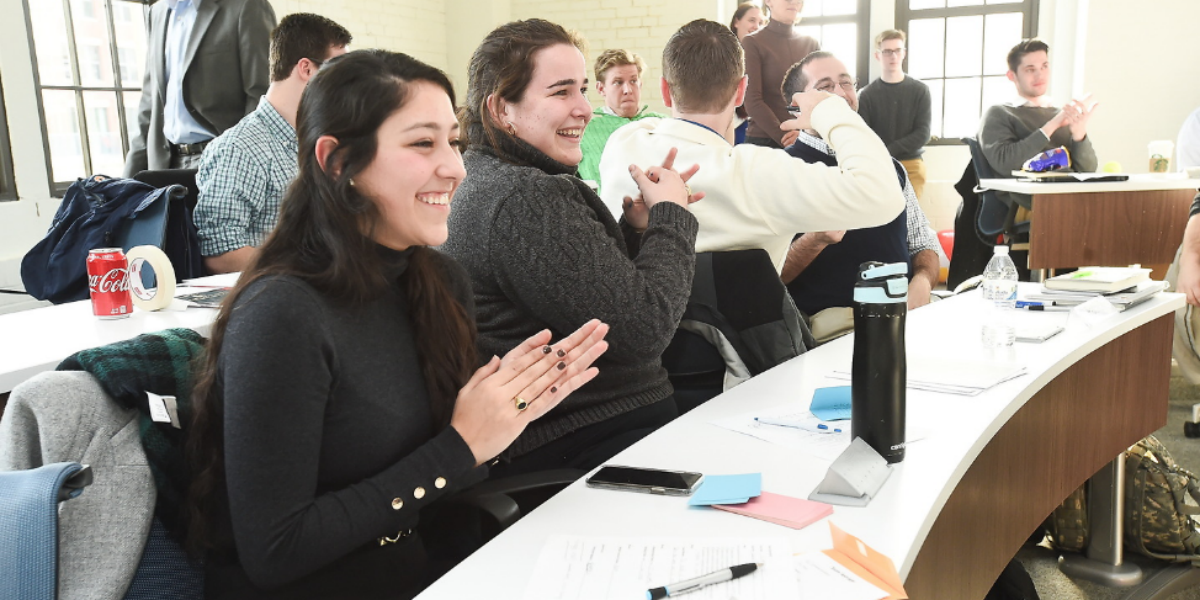 The revolution in supply chain management has been underway for years prior to the pandemic but suddenly those capabilities are now clearer and more appreciated. While we were in lockdown and staying close to home, daily walks provided an opportunity to see the supply chain in action. Amazon, FedEx, UPS, and USPS trucks were everywhere. Shopping online exploded. And, the supply chains worked.
Gain a comprehensive understanding of the strategies, principles, concepts, tools, and technologies that enable organizations to build effective and efficient supply chains that provide competitive advantage in the dynamic, rapidly changing world of the 21st century. 
Graduates will be equipped with the highest level SCM Professional certification available through the combination of the SCMGlobe Supply Chain Simulation tool and Catholic University's academic partnership with APICS/ASCM.
Courses within the Supply Chain Management degree include the following:
Strategic Planning in Supply Chain Management

This course will address the key strategic decisions that an organization needs to make regarding the products and services it will provide within the market(s) it will serve. What competitors will it confront? What are its core competencies? These will dictate what it will "make" and what it will source out to more capable organizations. Where will it locate its plants, warehouses, distribution centers, retail operations, etc? These decisions once made are difficult to change. The course will also cover demand forecasting tools and techniques and include an overview of key performance metrics that senior leaders need to track and develop plans to ensure organizational goals are met.

Supply Chain Operations: Sourcing and Making

This course will cover the key supply chain operations of Sourcing and Making. Key operations within Sourcing include: Purchasing, Vendor Selection, Contract Negotiation, and Contract Management, Credit & Collection, Managing Credit Risk. Within the Manufacturing, key operations include: Product design, reducing design complexity, Production Scheduling, and Inventory Management. This course will also cover the subjects of Quality Management and Lean (aka the Toyota Production System).

Supply Chain Operations: Delivery & Logistics

This course will cover Transportation and Logistics both as they are conducted by single organizations but also from the standpoint of companies whose entire business model is the movement and delivery of goods (e.g., Shipping companies, Railroads, Fulfillment organizations (e.g., Amazon), FedEx, UPS, etc.). All modes of transportation will be addressed.

Supply Chain Technology & Information Management

This course will cover the driver of Information and the new technologies that now power the most competitive supply chains in the world. These include, for example: POS systems to quantify market demand, tailored applications to facilitate the operation of plants, warehouses, distribution centers, and retail outlets, data warehouses and business intelligence tools (e.g., MicroStrategy, Tableau, etc.) to support analysis and display of supply chain performance in real-time. This course will also make graduates familiar with SAP, the most well- known tool that many organizations use to integrate and manage their supply chain operations.